For Brand Partners


At Cut Showroom we manage our brands with a hands-on, personalised and authentic approach. We seek distribution contracts which offer exclusive selling rights to both Australia and New Zealand. We value ourselves on being the most trusted and respected agents/distributors in our markets.

Communications


Our dedicated team approaches each collection with a bespoke connection between the fashion industry, desired public and brand. We have extensive multi channel strategies in place as well as systems to support all brand activities to achieve end user satisfaction, broad awareness in market and growth in revenue.


As we are boutique showroom, we can deliver personalised communications to extensive strong relationships in market. Some examples of what we can offer our clients and brand partners:


•
Content Generation
•
Social Media Strategy and Facilitation
•
Collaborations

•
Celebrity/Industry Seeding


Further, to establish strong placement and growth, we offer free digital services to retailers to ensure brand awareness, customer attraction and retention whilst they establish a new label or alternatively need a new way to communicate with their customers. Again, this shows how Cut Showroom can evolve and change in our environment and be abreast of all digital tools.
Sales
Each collection is showcased in our Sydney head quarters during our selling seasons and we also have permanent core collections displayed from each brand for any prospective buyers available to come to see us in the showroom.

We continuously show indent, replenishment, injection and immediate stock collections to ensure we are capturing the buyer budget throughout the year.

We establish and develop brand relationships with both retailers and end users by being able to fulfill all product requests in a timely manner as well as positioning brands well initially to allow growth season after season.

Our success has been driven through established, genuine relationships in market with both boutique and major accounts throughout Australia and New Zealand.
Logistics


We enjoy controlling the full integration of brand to market.

All stock is dispatched from our warehouse in Sydney and we offer a very personalised approach to each supplier we work with.

We have established methods in managing importing products from the US to ensure our focus is always price point for our clients.

Brand Portfolio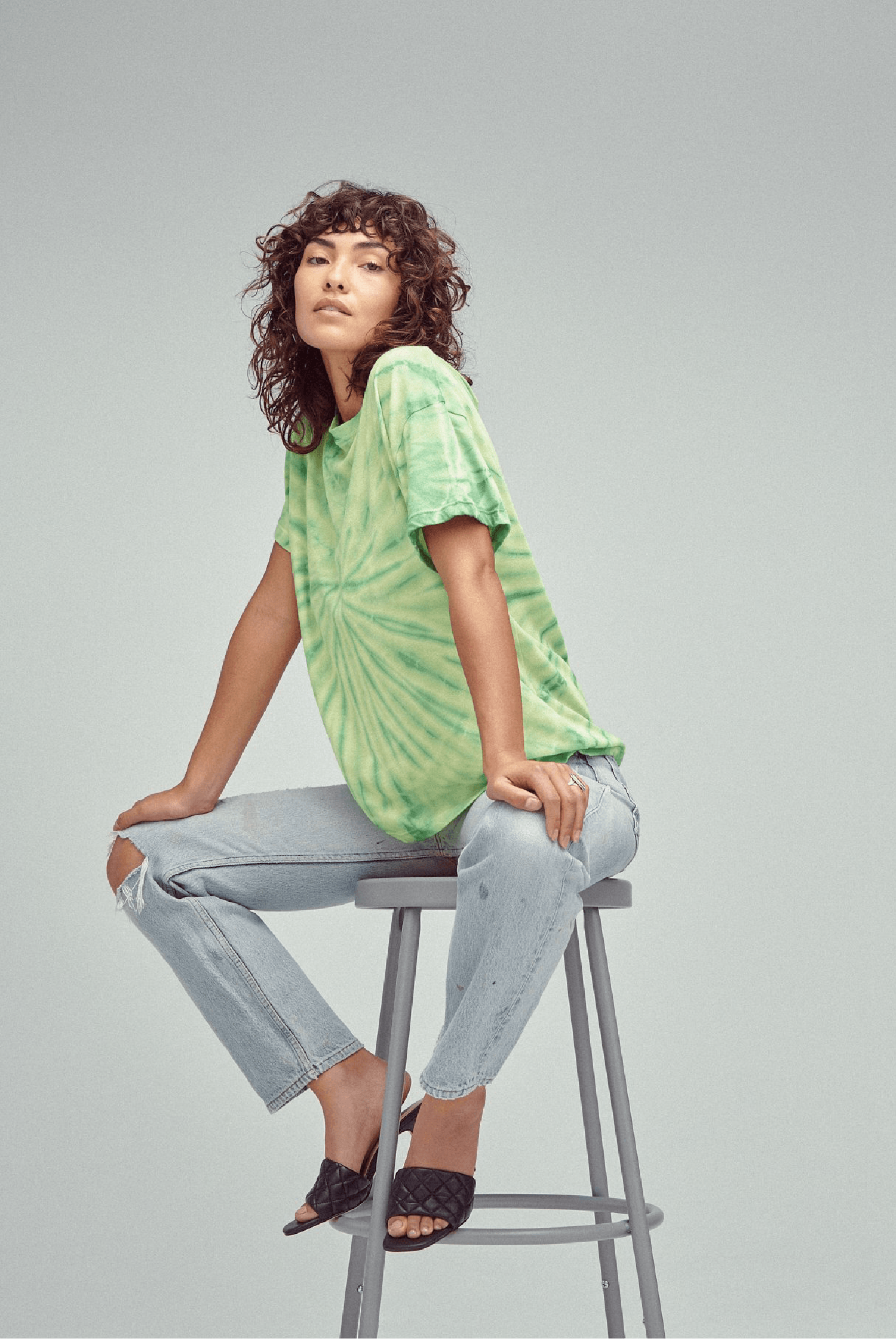 LA-CA-USA: In Spanish, La Causa means "The Cause." Our cause is simple: we make quality garments with California ease, always under ethical conditions.
Founded in 2013, Lacausa is redefining basics, blending romantic silhouettes with a contemporary bohemian twist. Influenced by boundless landscapes, Lacausa offers effortless California chic without sacrificing the hand that feeds her. Fabrics are sourced and sewn with trusted partners and in our Los Angeles factory with the highest standards in mind. This means we're crafting a product you can feel good in, both inside and out. Our core collection of tried and true basics are offered in viscose chiffon, vintage and gauze jersey, and super soft slip fabrics. Each season we introduce fresh fabrics and interweave new textures, in cuts ever-evocative of California style and lust for leisure.
LACAUSA is comfort and style for the modern woman, irreverent and elegant, the consummate tastemaker. Free your inner tomboy, or find your wistful romantic, and feel like your best you.
Amanda Thomas, the creative designer and found of Luv Aj has built a global empire with her jewellery line that is loved and adorned by the biggest celebrities on the planet.
After a chance encounter with a buyer at Fred Segal, they picked up her entire line for their stores by the age of 16. Luv Aj was officially created.
The now 29 year old designer combines a worn and torn edginess with a hint of femininity in her line of jewellery that ranges from body chains to hand pieces and everything in between.
As a recent addition to Forbes '30 under 30' list, Amanda continues to expand Luv Aj and hopes to adorn the whole world in her bad ass bling!
Intentionally Blank was founded in 2014 in Los Angeles, California. Created and connected by shoe creative Ty McBride, the line has since fused into two stand alone retail stores (Los Angeles and San Francisco), a booming e-com site, a growing vintage apparel collection, and representation in the best stores and sites around the US and beyond. McBride, who previously served Creative Director and Brand Director for the likes of Jeffrey Campbell and Solestruck.com, saw a niche in the market and went for it with ideas blazing. IB is created for women on the go, women who love personal style as much as they love function. Low slung chunky heels, walkable shapes, and flattering proportions combine to create a vibe that is just forward enough, without overshadowing the personal style of the client at hand. Made for comfort, IB shoes combine genuine leathers, all leather linings and memory foam footbeds create a shoe experience that can last all day.
Intentionally Blank; with four collections a year, continues to deliver covet worthy mules, ankle boots, and the perfect mid heel.
Jen's Pirate Booty is a collection of women's clothing, designed and curated by Jen Rossi in her hometown of Malibu, California. Jen started her career as a buyer for Planet Blue at the age of 21. Jen's eye for choosing what was hip and happening lead the trends in the market and helped create the lusted look of the bohemian beach girl. This look spread like wildfire and quickly became mimicked across the globe. Everyone who came in to the store, wanted to dress like Jen. In her 14 years there, she became a mini fashion icon and gained a very loyal local and global following, including many A-list celebrities.
Whether you're dressing up for a summers evening, lounging by a pool or heading to the beach, JPB perfects the coveted Malibu beachy chic look. Cotton fabrics are transformed to create beautiful feminine silhouettes which are full of life and movement.
Making things ethically and sustainably is of huge importance to Jen and her team. From back where it all started in Mexico, Jen is still working with the same small family of ancient Mayan artisans who produce all garments by hand, one-by-one. The same goes for the other countries she manufactures in, always working and supporting small family operated businesses with the highest standards in mind.